There's no denying that video games are awesome, and extremely popular among all age groups.
So, we've put together a list of the 20 most popular video games right now, so you can get in on the action!
There's everything from RPG's to first-person shooters, multiplayer battle royals to fighting games, so you shouldn't have any trouble finding one you like.
Anyway, scroll through the list, pick your favorites and get playing!
The 20 Most Popular Video Games Right Now (2019)
The list of popular video games and figures mentioned below have been compiled from various sources around the web, such as Ranker.
These are the 20 most popular video games right now:
20. Call of Duty: WWII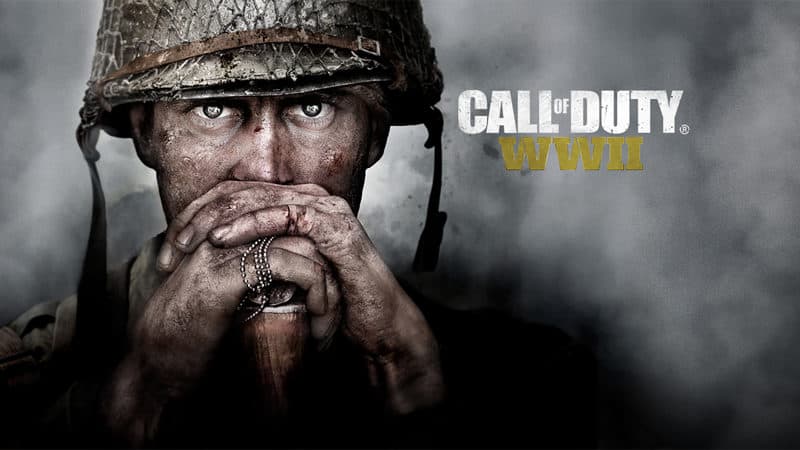 Starting off our list of the most popular video games right now is Call of Duty: WWII
This is the fourteenth game in the COD series, and the only game to be set primarily in a World War since the 2008 version – Call of Duty: World at War.
In case you didn't know, Call of Duty is a first-person shooter-style video game that allows the player to complete missions and play online multiplayer battles.
It's super fun, and an exciting game to play with your friends, especially if you're all playing against each other online.
This version of COD was released in 2007 by Activision and developed by Sledgehammer Games.
If you're interested in grabbing a copy, then you should know that it's available to play on Microsoft Windows, PlayStation 4 and Xbox One.
19. Super Smash Bros: For Wii U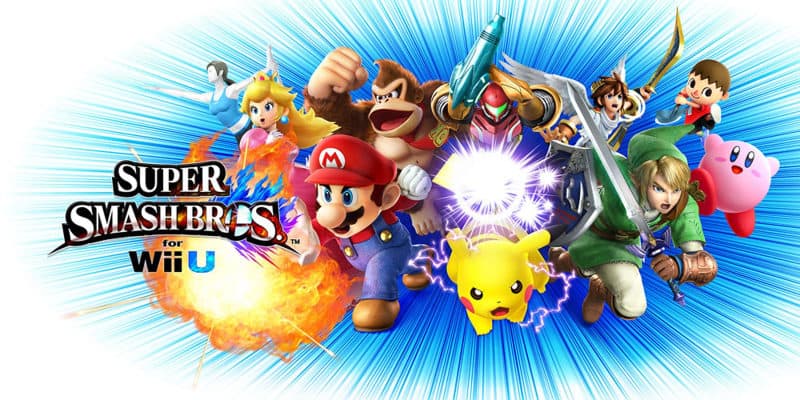 Next up, we have an incredibly addictive beat-em-up, that's great fun to play with your friends or family members.
Smash Bros is known as a cross-over fighting video game because, unlike regular fighting games, it features characters, titles, music and stages from several different Nintendo and third-party franchises. The general premise of the game, like any fighting game, is to defeat your opponent using a number of different attacks and boot them out of the arena.
Super Smash Bros was developed by Bandai Namco Studios and Sora Ltd., and published by Nintendo. If you love your fighting games and have yet to experience the magic of SSB, then definitely give this one a try if you have a Wii U.
18. The Elder Scrolls V: Skyrim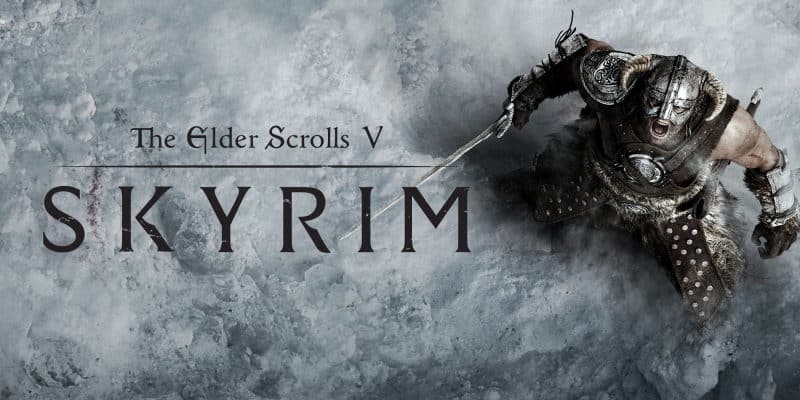 The Elder Scrolls V: Skyrim is an action role-playing video game that's the fifth instalment of the popular Elder Scrolls series.
Released worldwide in 2011, it's available to play on Microsoft Windows, Playstation 3 and Xbox 360.
Set 200 years after Oblivion; the game's main story revolves around your characters quest to find and defeat a pretty bad-ass dragon – Alduin the World-Eater.
As you can guess from his name, the dragon is destined to destroy the world, so your character has to do everything in his power to stop him.
It's an action role-playing game developed by Bethesda Game Studios and published by Bethesda Softworks.
To date, its sold over 30 million copies worldwide!
17. Call of Duty: Black Ops II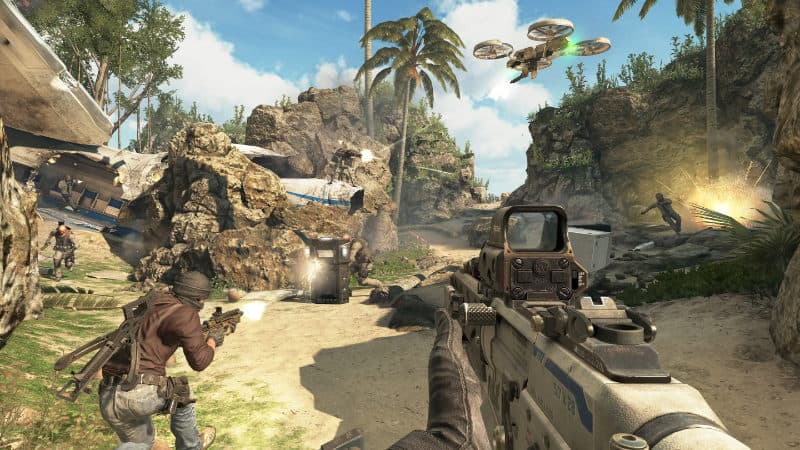 If first-person shooters are your thing, then Call of Duty: Black Ops II is for you.
Developed by Treyarch and published by Activision, Call of Duty: Black Ops II has sold over 24 million copies since it was released in 2012.
The game is set in two different time periods, the 1980s and 2025, and switches between the two at different periods throughout the game.
In both time periods, your character is in constant pursuit of Raul Menendez, a Nicaraguan cartel leader, and it's up to you to find him and get the job done.
Like most first-person shooters, there's a lot of shooting, explosions, death and graphic content… which is awesome in my book.
Check this one out for sure!
16. Spider-Man (2018)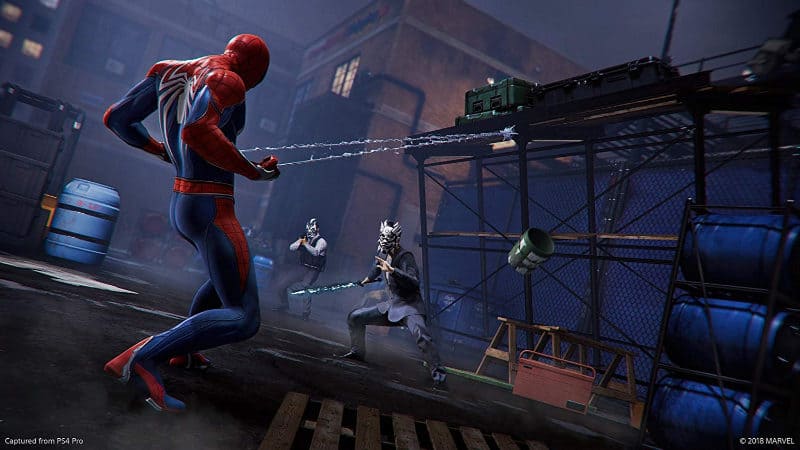 The 2018 version of Spider-Man is pretty similar to all the other Spider-Man video games that have come before it, however this time, the plot is different and it's presented in a third-person perspective.
The main storyline is that a super crime lord, Mr Negative, formulates a plan to seize control of New York cities criminal underworld, and threatens to release a potentially catastrophic virus.
Obviously, Spider-Man has something to say about that and, as you're playing as Spider-Man, you're tasked with taking out Mr.Negative and spoiling his criminal plans.
It's well worth a go if you're into action-adventure games.
15. The Legend of Zelda: Breath Of The Wild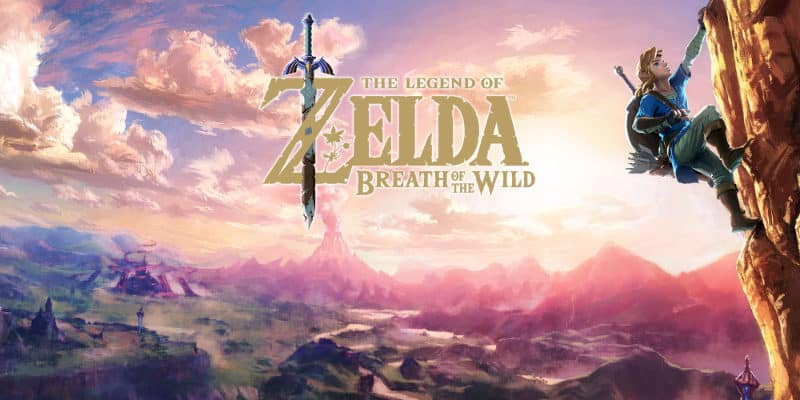 The fifteenth most popular video game right now is The Legend of Zelda: Breath of The Wild.
Released in 2017, this action-adventure video game was both developed and published by Nintendo and follows in line with the Zelda series.
After waking from a hundred-year hibernation, your goal, as Link, is to defeat the Calamity Gagnon before it can destroy the Kingdom of Hyrule.
You're able to explore the open world as freely as you wish, and you'll encounter lots of interesting side puzzles and quests throughout your journey.
This one's definitely recommended by us. Give it a try.
14. Super Mario Odyssey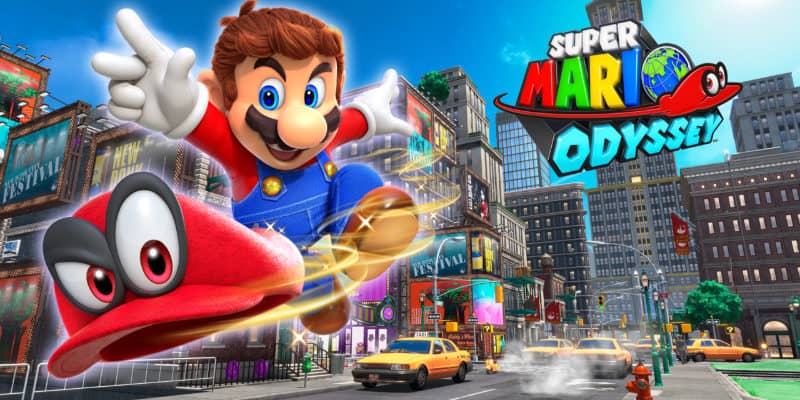 Next up we have a really cool game for the Nintendo Switch.
Super Mario Odyssey is yet another entry in the popular Super Mario series; however, on the Switch, it feels like a totally new type of game!
It follows Mario and Cappy as he travels across numerous worlds to rescue Princess Peace from his arch-nemesis, Bowser.
This type of game is known as a platform game and was developed and published by Nintendo in 2017.
Playing this on the Switch is amazing, and for some reason, you really feel immersed in the game, even if you don't use the dock to play it on your TV.
It's a must-play game, so try and get your hands on a copy and let us know what you think.
13. Call of Duty: Black Ops IIII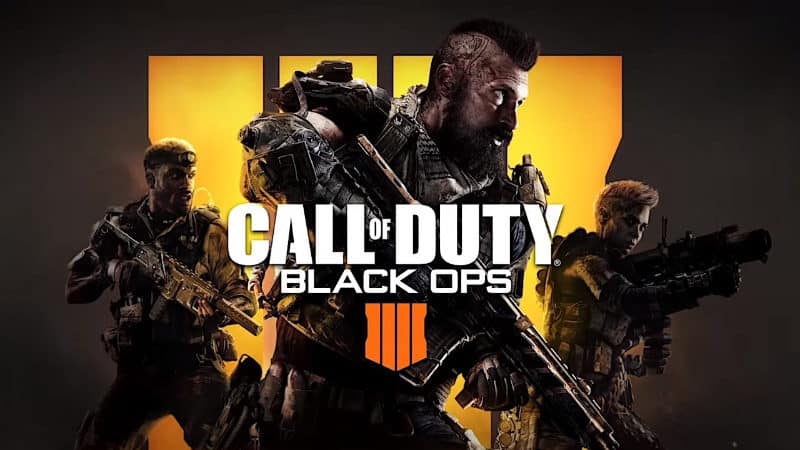 Similar to the first two Call of Duty games on our list; Black Ops IIII is the fifth instalment in the Black Ops series and an absolute joy to play.
Released in 2018, this is the first version of the game that does not feature a single-player campaign mode, instead opting for a solo missions mode.
Also, the multiplayer mode is the first in the series not to feature automatic health regeneration.
Again, similar to the other versions of COD, Black Ops III is really fun to play and one of the best multiplayer games going.
12. Counter-Strike: Global Offensive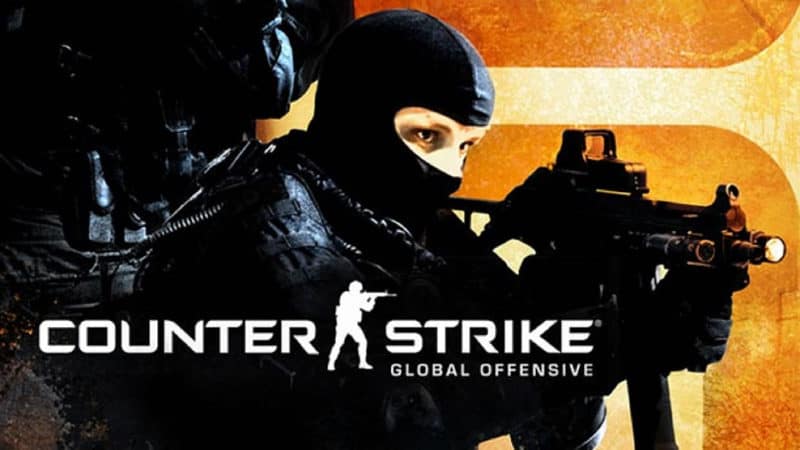 Coming in at number 12 is this multi-player first-person shooter, released in 2012.
Following the success of the other three games in the series, Counter-Strike: Global Offensive was released on a variety of platforms and consoles, including, Microsft Windows, OS X, Playstation 3 and Xbox 360. A Linux version followed two years later, in 2014.
The game features two teams: The Terrorists and the Counter-Terrorists, who each have their own tasks to complete whilst simultaneously defending themselves from one and other.
Its gameplay received positive reviews from critics upon release and it has since gone on to draw in around 11 million players a month.
11. PlayerUnknown's Battlegrounds
PlayerUnknown's Battlegrounds or "PUBG" is an online multiplayer battle royale game with epic proportions!
It's a pretty simple game to understand. Up to one hundred players drop into each game via parachute and battle it out to the last man standing.
As a player, you're able to scavenge for weapons and other equipment to give you the best chance of success.However, there's nowhere to hide as the game is designed to continually reduce the "safe area", forcing you to battle to the death.
I'd highly recommend playing this game. It's one of the most popular video games right now for a reason!
10. League of Legends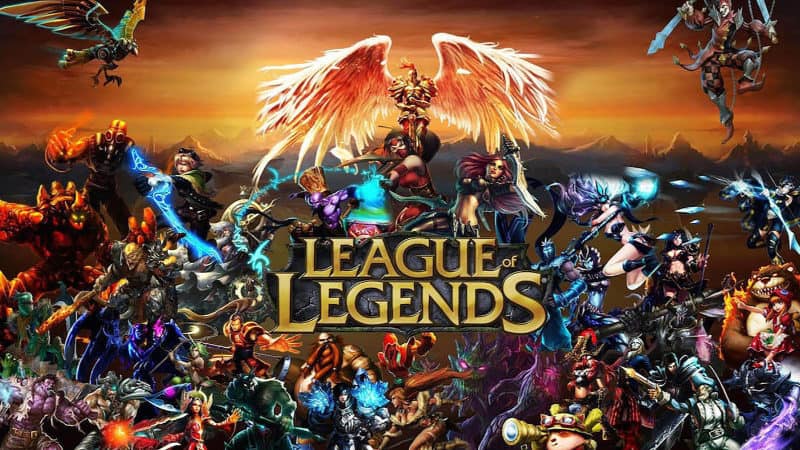 You might have heard people talking about "LOL" and thought to yourself, what on earth is that?!
Well, LOL stands for League of Legends, one of the most epic games on the planet.
LOL is a multiplayer online battle arena video game that was heavily inspired by World of Warcraft III: The Frozen Throne.
As a player, you're a "summoner" who controls a "champion" that has individual abilities.You then battle against other players or teams and try to destroy the opposing teams "Nexus" – a structure that lies within the opposition's base.
If you've never played League of Legends or even heard of it, now's the time to give it a try. I'll guarantee you won't stop playing it!
9. Roblox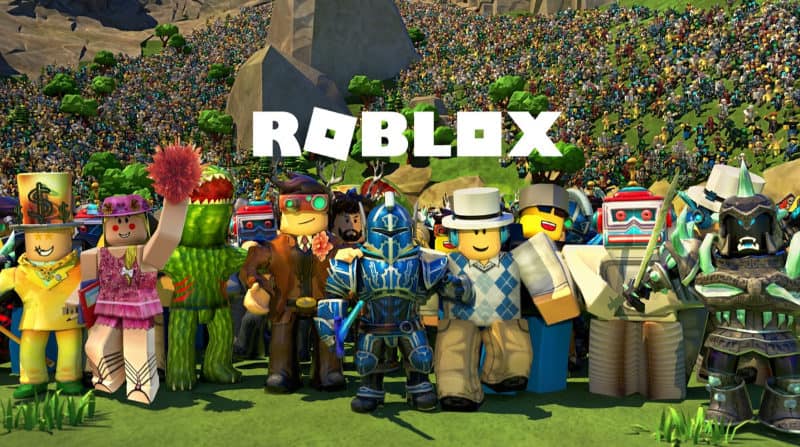 In ninth position, we have something slightly different to all the previous types of games on the list.
Let me explain…
Roblox is an online multiplayer game creation platform system, that allows users to create their own games and play games that other users have made. Once you log in, you can see a whole host of user-generated games and virtual worlds, in a variety of different genres.
Whether you like racing games, RPG's, simulations or obstacle course type games, Roblox will have your back.
If you're looking for something a little different, and want to try out one of the most popular video games right now, then give Roblox a try, as it has over 100 million active monthly users, as of August 2019.
8. Rocket League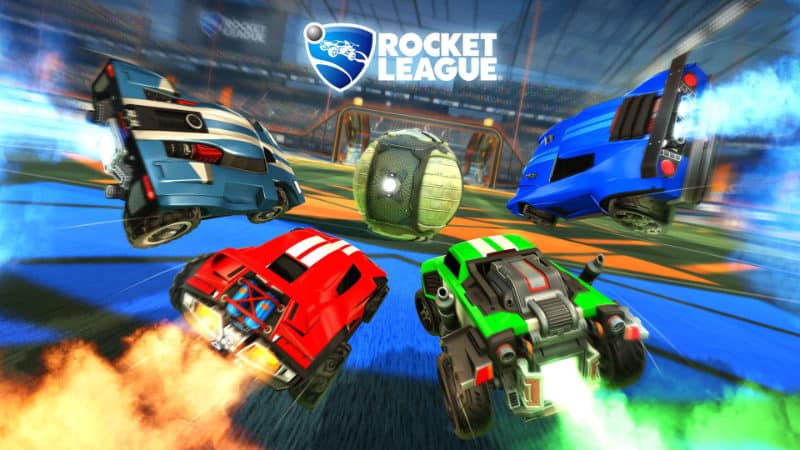 First released in 2015, Rocket League is a vehicular soccer video game developed and published by Psyonix. It was originally released on Microsoft Windows and Playstation 4, and shortly after, ports were released for Xbox One, macOS, Linux and Nintendo Switch.
The general premise of the game is pretty simple, use your rocket-powered car to hit the ball into your opponents net and score points for doing so.
Each team consists of 4 players and the video game can be played both on and offline.
Rocket League is the sequel to Supersonic Acrobatic Rocket-Powered Battle-Cars, which was released on the Playstation 3 in 2008.
I've not played this one myself, but it seems like it would be a world of fun.
7. Overwatch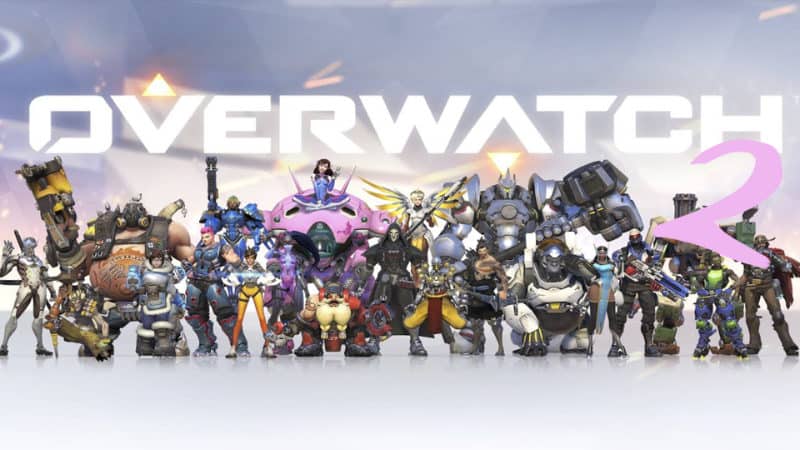 The seventh most popular game right now is a team-based multiplayer first-person shooter – Overwatch.
Developed by one of the best video game developers and publishers ever: Blizzard Entertainment, Overwatch brought in over 40 million players within its first two years.
As a player, you get to choose from a roster of over 30 different characters and you're split into teams of six.In your team, you work together to defend different control points and move payload across the map in limited time.
Players can also receive and collect "Cosmic rewards", which are things like character skins and victory poses.
Over watch is available to play on Microsoft Windows, Xbox One and Playstation 4.
6. Red Dead Redemption II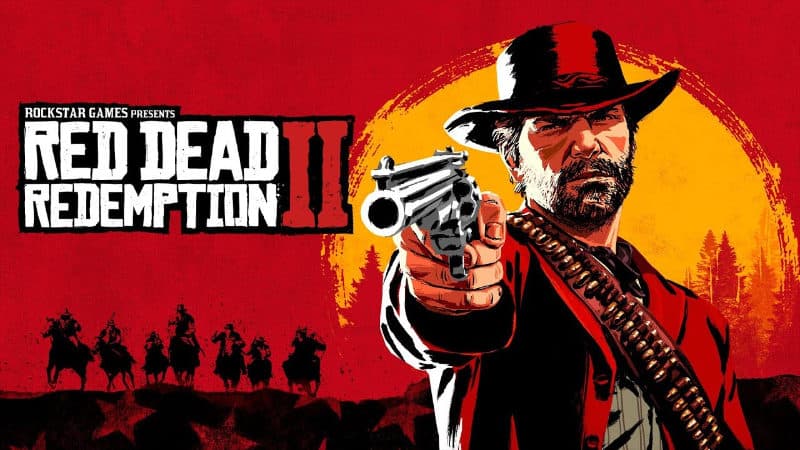 Red Dead Redemption II was developed and published by Rockstar Games and released in October 2018. It's a western-style action-adventure game that's available to play on PlayStation 4 and Xbox One.
It's the third game in the Red Dead series, following the success of Red Dead Redemption in 2010.
In the game, you play as Arthur Morgan, a member of the Van der Linde gang.
You'll find yourself having to deal with the demise of the Wild West, whilst trying not to be killed by rival gang members and government officials.
It's a pretty sick video game if you ask me, and it's easy to see why it's one of the most popular video games right now!
5. Super Smash Bros: Ultimate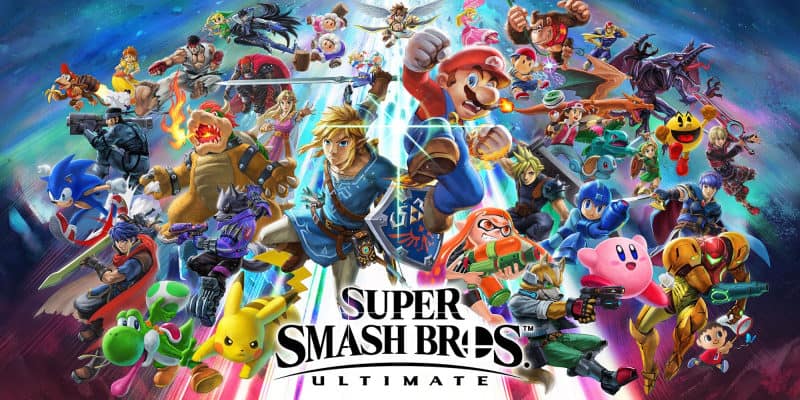 Next up, we have Super Smash Bros: Ultimate.
Just like number nineteen on our list, Super Smash Bros is a cross-over fighting game that features a number of different characters, stages, music and titles from different Nintendo games.
However, this 2018 version for Nintendo Switch is succeeding the 3DS and Wii U version by a long shot.
Nintendo made public that Super Smash Bros: Ultimate was the most preordered game for the Nintendo Switch and in the SSB series.
After only four months on the market, Ultimate had sold over 13.1 million copies worldwide and is now Nintendo's fastest-selling game of all time!
4. Tom Clancy's Rainbow Six Seige
Tom Clancy's Rainbow Six Seige is the fourth most popular video game right now.
There's a good reason for that, as it's one of those games that's super difficult to put down and addictive as hell!
The online tactical shooter game was developed by Ubisoft Montreal and published by Ubisoft.
Released in 2015; it's available to play on Microsoft Windows, Playstation 4 & Xbox One.As a player, you take control of either an attacker or a defender in different gameplay modes, like defusing a bomb or rescuing a hostage.
There are no real campaigns to work through, however, there are some short missions that you can play on your own.
In 2018, Rainbox Six Seige won the "Esports Title of the Year" at the Australian Games Awards.
3. Grand Theft Auto V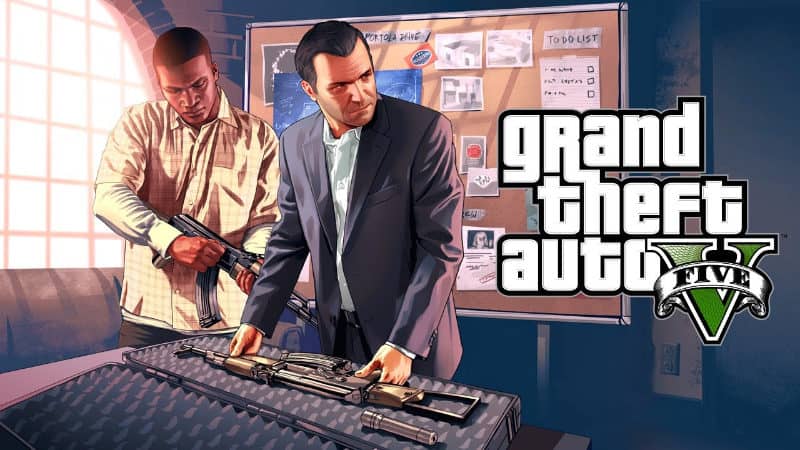 In third place, we have Grand Theft Auto V – an action-adventure video game released in 2013 by Rockstar Games.
Any of the GTA games shouldn't really need an introduction; as I'm almost certain most people know what it is by now.
But for those who don't, GTA is an action-adventure video game that allows you to play as a criminal, committing heists and evading government and police officials.Its played in either a first or third-person perspective and players have the freedom to get around on foot or vehicle of their choice.
Its spot among the top three most popular video games right now has a lot to do with the fact that it's the fastest-selling entertainment product in history.
It earnt approximately $800 million in its first day and $1 billion within three days of going on sale. If you start playing this one, you're going to find it hard to stop! It's super addictive.
2. Fortnite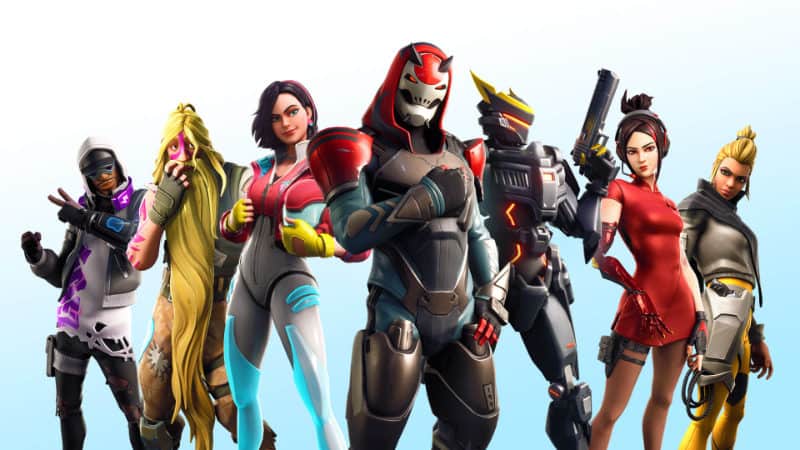 Released by Epic Games in 2017, Fortnite is an online shooter survival game.
It has three different modes that you can choose to play: Save the World, Battle Royale & Creative. The first two game modes became the most popular choices for the majority of Fortnite players. Battle Royale draws in a whopping 125 million players in less than a year.
Fornite won the "Best Multiplayer/Competitive Game at the recent 2019 Webby Awards.
1. Minecraft
In first place, taking the title of the most popular video game right now is Minecraft.
This sandbox video game was created by Markus Persson and released to the public in 2011 by Mojang.
In the game, you're able to build things with a variety of 3D building blocks and explore, gather resources, and participate in combat. Minecraft has sold over 176 million copies across multiple platforms.
It is the best selling and most popular video game of all time!
Summary
We hope you enjoyed our list of the 20 most popular video games right now!
We absolutely love video games at Wealthy Gorilla. They're just a great way to relax and have some fun with your mates.
Number five and ten are on the WG games list to play next. So if you don't hear from us for a while, you know why!
Here's a quick recap of the 20 most popular video games right now:
Minecraft
Fortnite
Grand Theft Auto V
Tom Clancy's Rainbow Six Seige
Super Smash Bros: Ultimate
Red Dead Redemption II
Overwatch
Rocket League
Roblox
League of Legends
PlayerUnknown's Battlegrounds
Counter-Strike: Global Offensive
Call of Duty: Black Ops III
Super Mario Odyssey
The legend of Zelda: Breath Of The Wild
Spider-Man
Call of Duty: Black Ops II
The Elder Scrolls V: Skyrim
Super Smash Bros: For Wii U
Call of Duty: WII