In this article, we will give you Rabbit TV Alternatives to watch videos together. The rabbit was a famous platform that allowed users to stream, interact, and see content with friends and family in real-time. It was surely a dream of co-watching coming true. Nevertheless, due to lack of funding, Rabbit ceased operations, and now its million-plus users are out on a limb. Moreover, Rabbit sold all its assets to Kast, a rival streaming service. While Kast has assured that it's going to bring all the Rabbit traits on its platform, it's taking a painfully long time. Lately, Kast has added some new features, but it's not looking good so far. Therefore until Kast makes the transition, we have selected a list of best Rabbit TV alternatives that have a similar set of features. With that said, let's go over the list and find a suitable Rabbit TV alternative for you.
Best Rabbit TV Alternatives You Should Use in 2021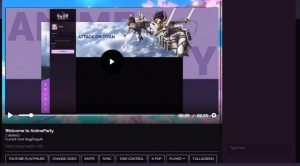 AnimeParty is a Rabbit TV alternative that is dedicated only to streaming and watching Anime content together. It's a no-frills site that lets you create a private room, and then you can share the room with your friends. You can obtain Anime content from its library and can start watching right away. It further has a group chat feature, so you are well sorted on the interactivity front. Besides that, the sync playback is very good, and you would not find major issues while streaming videos. To put it right, if you are an Anime lover and looking for a Rabbit like the co-watching program, then AnimeParty is a solid choice.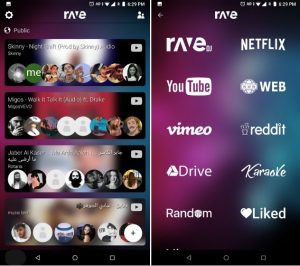 Rave is another Rabbit TV alternative for mobile phones, which surprisingly works great. It has all the standard traits like watching Netflix together and interacting at the same time. Similar to Rabbit, you can view content from Google Drive, Vimeo, Dailymotion, and more. The sync playback is good and works without any issues. There is an option for voice chat, however, you can't make video chat while watching video content. The best part regarding Rave is that you can play music and sync with other mobile phones to create a powerful speaker. All in all, Rave is an excellent app for watching media content with close ones on mobile phones and surely ranks among the best Rabbit TV alternatives.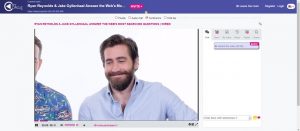 myCircle.tv is surely the best Rabbit TV alternatives as it enables you to watch videos together in a seamless manner. It has integrated various video streaming programs like YouTube, Vimeo, and Dailymotion under its portal. You can directly play videos on the site, and other members in your room can watch videos in perfect sync. Besides that, you can further share URLs from other sites and watch video content together in no time. On the interactivity front, you have chat trait with emoji support, so that is good. Nevertheless, you do not get a webcam or audio support so keep that in thought. All in all, myCircle.tv is an assuring program for watching content together, and you should try it once.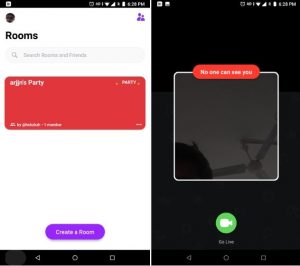 If you are seeing for a Rabbit TV alternative that works seamlessly on smartphones, then there is no better app than Airtime. With Airtime, you can see YouTube videos together, listen to music, group chat using animated stickers, send sound reactions, GIFs, and much more. Airtime holds up to ten users in a single room, so that should be more than enough. Airtime's great thing is that it supports audio commentary and media playback simultaneously, which was a famous feature of Rabbit. Besides that, you can send images, short video clips, texts all while seeing videos. In essence, Airtime is a great app for streaming watch parties on smartphones and a complete replacement for Rabbit in terms of traits.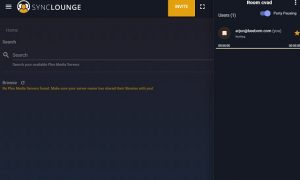 If you are a Plex consumer, SyncLounge offers a fantastic solution that lets you play synchronized media flawlessly. It may not be a whole Rabbit TV alternative, but if you want a dedicated co-watching app for Plex, it does a fabulous job and excels at it. You can attach your Plex library with SyncLounge and build a private room with your friends and family. The synchronized playback is pretty good, given SyncLounge uses its server, instead of Plex servers, to pass data to many people. Similar to Rabbit, it lets you chat with other members, making the video watching experience completely social and interactive. Simply put, if you want to enjoy viewing your Plex content with close ones, SyncLounge will take you right home.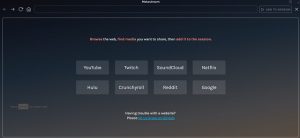 Metastream is our next selection for Rabbit TV alternative because of its excellent live synchronization playback. It utilizes its proprietary technology to bring enhanced live streaming to many people and with almost zero latency. Besides that, Metastream looks completely great with on-screen chat, video queuing, and quick user management. Moreover, it supports all major streaming services like Netflix, YouTube, Prime Video, etc. Having stated that, it does not have popular Rabbit traits like streaming downloaded media, audio support, and webcam. If you live with that, Metastream is an excellent choice for streaming watch parties.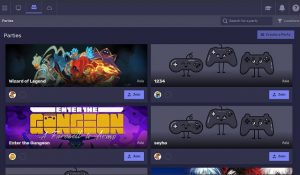 Parsec is a game streaming program, but you can use it to stream video content as well. You can invite colleagues to your video stream, and they can watch the content in real-time and without any latency issues. Just like game streaming, your colleagues can comment in real-time, and you can interact with them while watching movies and shows. Of course, Parsec is not created for streaming video content, and also, other members can't control the playback. Nevertheless, it does bring superior synced playback, and that is the primary feature of Rabbit. In tandem, Parsec can be very useful if you are content with synced playback and one-directional control.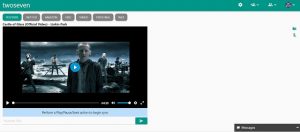 Twoseven is a real-time video sharing program where you can watch video content with your colleagues and family and interact with them utilizing the chat feature. While Rabbit was a full-fledged application with support for the live audio commentary, Twoseven doesn't have that. Nevertheless, it focuses on 3 things: live reaction using a webcam, support for maximum video streaming services, and real-time experience without any latency. Twoseven has assistance for Netflix, YouTube, Hulu, Amazon Prime Video, and more. It also allows a Chrome extension that lets you stream a video from any site. Simply put, if you are viewing for a Rabbit TV alternative that holds endless streaming programs without hazarding the live watching experience, then Twoseven is a great choice.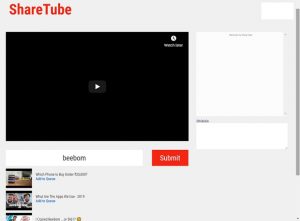 ShareTube is a simple service that allows you to watch YouTube videos with your close ones straightforwardly. You simply have to create a room and share a YouTube URL to play the content in sync with other members. A group chat option can bring some degree of interaction among the users in your room. It doesn't bring many popular features of Rabbit, however, ShareTube does what it is supposed to do. I would suggest ShareTube if you want a no-nonsense experience of watching YouTube videos with your friends and family quickly.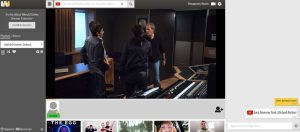 Watch2gether is a popular Rabbit TV alternative that you can use to watch videos, listen to music, or do shopping on Amazon together. The live sync playback is much good, and you won't find any delay while streaming movies or shows. But keep in thought, Watch2gether does not deploy an online virtual machine like Rabbit. Therefore, make sure to stream video content that has the highest upload speed. It will make the live watching experience much better. Aside from that, you have a chat feature with GIF support which is awesome. All in all, Watch2gether is a great program to make video watching a social experience.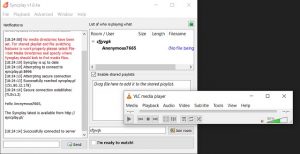 Syncplay is a unique application in this list because it allows you to co-play downloaded content on your computer. It's convenient for all major operating systems, including Windows, macOS, and Linux. You can play any offline media utilizing VLC, Media Player Classic, or MPV, and Syncplay will broadcast your playback in a private room. Moreover, you can share the private room with your friends and family, and then everyone can view the content together. In various ways, Syncplay is similar to Rabbit, but it doesn't have any interactive features like chat or audio message. It has only 1 purpose: to sync the media player across users and devices, and it does a great job at that. To end, if you are looking for a simple program that can keep your media player in sync, then Syncplay is a fabulous utility.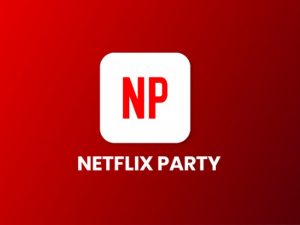 Netflix Party is a famous co-watching platform similar to Rabbit in terms of traits but dedicated only to streaming Netflix content. It enables you to watch Netflix together with your loved ones in synchronized video playback. There is an option for group chat which you can use for interaction while watching shows and movies in real-time. The chat feature further supports emojis, GIFs, and typing indicators, so that is great. The best part regarding Netflix Party is that you do not need to install heavy software as it runs on web browsers only. However, keep in thought that it does not have features like a webcam or audio commentary, so there is that. To sum up, Netflix Party is a reliable choice for those users who want to watch Netflix and chill together.
See Videos Together with the Best Rabbit TV Alternatives
So that was our list of best Rabbit TV alternatives that are excellent in terms of features and functionality. We have assured that all the mentioned apps have excellent synchronized playback, so no matter whichever 1 you pick, you will have a great time seeing content with your friends and family. Besides, there are further apps and services dedicated to particular websites and devices. Anyway, that is all from us. If you loved our article, do comment down below and let us know.